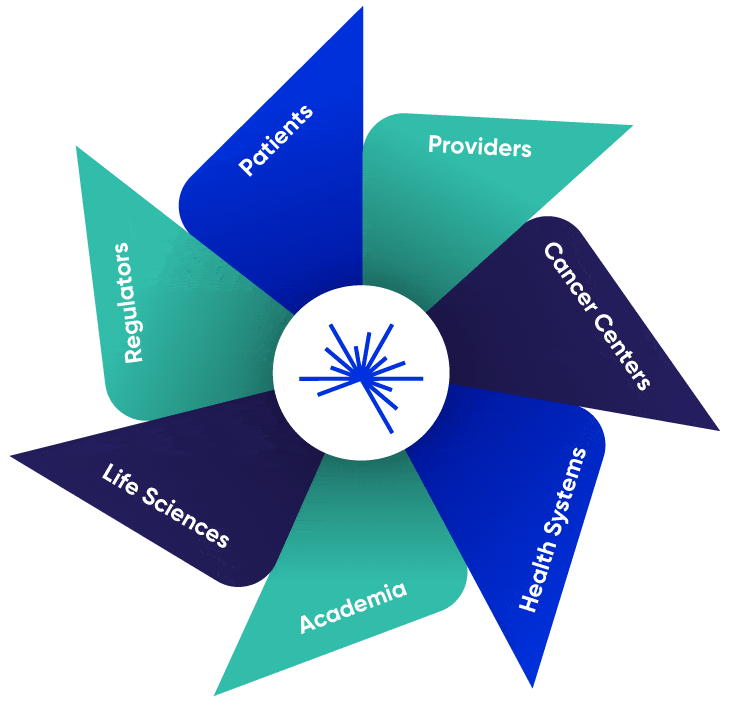 At Aster Insights, we believe that personalized medicine starts with a complete view of an individual across their lifetime. Our company was founded in 2006 on the unique principle that informed consent from patients entrusting us with a lifetime connection to their health information, paired with deep partnerships across academia and the life sciences industry, would unlock critical advances in curing cancer.
As a long-time innovator in oncology, Aster Insights has world-class expertise in accelerating the life cycle of oncology medical product development. Our solutions are based on scientific and clinical intelligence and strengthened by our unique partnership with patients, academia, and industry. We empower our partners to uncover new targets and biomarkers, enhance cancer detection, deepen our understanding of new treatments, discover new indications, and accelerate clinical trials.
What Sets Us Apart
Aster Insights partners with drug, biologics, diagnostics, and medical device developers to accelerate oncology product discovery and development through our scientific and clinical intelligence. We lead the Oncology Research Information Exchange Network (ORIEN®), a consortium of the nation's leading cancer centers that conduct Total Cancer Care®, the world's largest and longest running observational research study in oncology.
Exceptional Scientific Insights
We deliver scientific and clinical intelligence powered by ORIEN® and TCC® that fuels emerging research and discovery for tomorrow's cures.
Unparalleled Research Consortium
We build comprehensive partnerships between our life sciences partners and the Oncology Research Information Exchange Network (ORIEN®) to accelerate your product development cycle.
Total Cancer Care®: Largest and Longest Running Observational Research Study in Oncology
We are entrusted with comprehensive consent and indefinite access to patients' health information, including biospecimens and emerging data modalities, across their healthcare journey.